Welcome to the members of the AllHumanity Group to the SMA.
Welcome Our New Partner – AllHumanity Group!
Please join an amazing network of humanitarians who are changing the world. Let's be apart of the solution! We invite all of our members to join AllHumanity Network to eradicate poverty and hunger! It is easy and free to join AllHumanity Network here.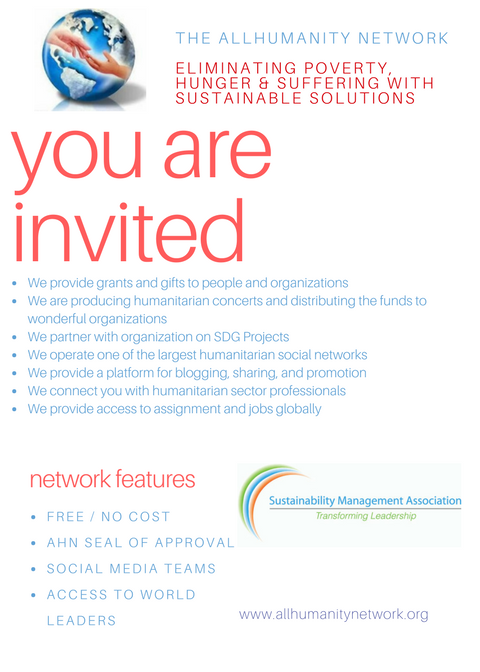 Learn more about AllHumanity Group here.