Webinar: The Journey to a Zero Waste Water Footprint with Climate, Inc. Hoschton, GA
Webinar: The Journey to a Zero Waste Water Footprint with Climate, Inc. Hoschton, GA
Date:  March 28, 2017
Time:  10am – 11am PST
Guest Speaker:  Rex Hayes, CEO/Founder Climate, Inc.
Water Scarcity – Water Waste -  What Practices are you Putting in Place?
At work and at home, we use water every day. Rainwater Harvesting encachment practices solve potable,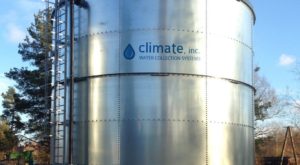 non-potable, stormwater and energy challenges throughout the world. Each time it rains, what water practices are you putting in place to optimize water input? Join the webinar to learn practical ways to close the loop by harvesting rain water for both residential and commercial efficiency of the most precious resource.
Water efficiency is the smart use of our water resources through water-saving technologies and simple steps we can take both residentially and commercially.  Using water efficiently will help ensure reliable water supplies now and for future generations.
In this session, you will learn how to close the loop on the journey to a Zero Waste water footprint:
What steps to take to transition to becoming a zero-water user.
What is Rainwater Harvesting and what are the benefits of using a water catchment system?
What are the components needed for installation of a Rainwater Harvesting System.
How Rainwater Harvesting Systems can be used for residential and commercial projects.
About cutting edge technologies and reclamation strategies for today.
Speaker Bio: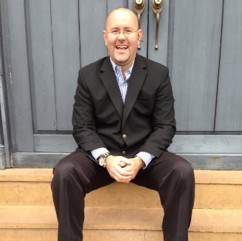 Rex Hayes is the CEO/President of Climate, Incorporated, established in 1998.  Rex is passionate about making a difference in our global ecological footprint we are leaving when it comes to safe and smart reclamation strategies.  Climate Inc.'s main focus is to utilize natural rain water for domestic, institutional and community use.  It is Climate's priority to educate and promote sustainable Rainwater Harvesting practices to help solve potable, non-potable, stormwater and energy challenges throughout the World.  Rex is a member of The American Rainwater Catchment Systems Association (ARCSA), Boy Scouts of America BSA, The United States Green Building Council (USGBC), Chamber of Commerce, and Texas Rainwater Catchment Association.  Rex has his BSBA in International Economics and Volunteers with Habitat for Humanity as well as Leader in Boy Scouts of America.
About Climate, Inc.

Climate Incorporated is one of the world's largest Rainwater Harvesting and Stormwater Management companies in the industry and its mission and purpose is to educate the public on sustainability practices that lower the ecological footprint we create and to provide the best quality product and service in the industry.
Climate Incorporated cares about how our activities can impact the Earth's ability to continue providing these essential ecological services for future generations.  Furthermore, there are simple systems today than can dramatically reduce that usage of water and deliver very real profit and loss savings year over year.
At Climate Inc., we share the same passion to deliver the bottom line savings while protecting the environment.  Our services include a cost-effective approach to the developing issues of water conservation and management through our innovative rainwater harvesting systems, designs and installations.
Over the past several decades, our client base has harvested over 117,000,000 gallons of rainwater year over year.  We work with companies throughout the world that are focused on bottom line results, active in their communities and school systems and maintain strong attention to our natural and human resources.
Login Here:
The Journey to a Zero Waste Water Footprint with Climate, Inc.
Tue, Mar 28, 2017 10:00 AM - 11:00 AM PDT
Please join my meeting from your computer, tablet or smartphone.
https://global.gotomeeting.com/join/551071533
You can also dial in using your phone.
United States: +1 (312) 757-3121
Access Code: 551-071-533