The Sustainability Management Association's members are transforming leadership. As of April, our 2,500+ members are located in 33 states across America and 18 international countries. We believe that sustainability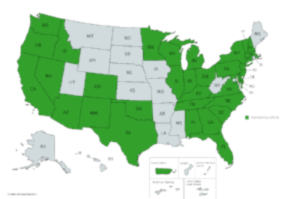 management simply optimizes economic performance, social responsibility, and environmental stewardship—to include all three in strategy, decision-making, function, and process. Join us if you believe the same.
Sustainability Management optimizes the efficient use of resources to include human, natural, and financial — well-known as managing the Triple Bottom Line. The bottom line is that sustainability management reduces costs and risks, and creates opportunities for innovation and revenues to develop a strong brand reputation. Sustainability management absolutely creates long-term value for stakeholders. Our members are leading the way!
SMA created the first certification in managing sustainability. The SMA serves three main purposes:
To provide certification and education for managers who are learning or practicing Triple Bottom Line sustainability management in any type of organization. Learn how to manage for sustainability from strategy to project management. Learn the language of sustainability, how to measure and report project outcomes, and how to build a culture around sustainability.
To certify professionals with an accreditation that attests to exposure to a body of knowledge (the study guide) to learn the necessary knowledge, skills, and abilities of sustainability professionals. Obtain your credential with an online exam and give yourself, and your organization, a competitive advantage.
To provide a global workforce with a powerful network of like-minded professionals. We are creating the field of sustainability management together.
Certification can be obtained in two separate tiers:
Sustainability Management Certified Professional (SMCP) – the premier designation reserved for professionals with significant experience and exposure to a body of knowledge
Sustainability Management Certified Associate (SMCA) – the designation for students or professionals who wish to certify their general knowledge of sustainability management frameworks and methodologies
CEU's and Online Training to maintain SMCP and SMCA are now available here. Enter SMA10 to receive a 10% discount on any course. SMA is a proud partner of MindEdge. Take advantage of online courses that are affordable, accessible, and packed with excellent content for all management disciplines.
You are invited to join as a member and begin networking with the best. SMA is the premier organization for sustainability professionals.
SMA offers practical ways to manage sustainability that you can use today and  tomorrow. We aim to inspire action and education.
We believe in access to a low-cost convenient certification. The new 2nd edition of the study guide includes the circular economy and new case studies. It is availabe in both print and ebook here.
"I believe earning a SMCP  gives me an edge over others. The study material gave me a holistic view on sustainability management. I particularly enjoyed reading Chapters on Change Management and Systems Thinking." Abhay Koppar, Ph.D. Research Engineer.