Sustainability Management Association Welcomes Rex Hayes to the Board of Directors
Sustainability Management Association Welcomes Rex Hayes to the Board of Directors
SMA announced today that it has appointed Rex Hayes to the Board of Directors, effective immediately. Mr. Hayes will serve as a director.
"Rex's experience as a Chief Executive Officer makes him a perfect fit as a director. As the CEO of Climate, Inc, he is providing new opportunities for clients to learn and engage in sustainability management as a stormwater management expert. Climate Inc's priority is to educate and promote sustainable Rainwater Harvesting practices to help solve potable, non-potable, stormwater and energy challenges throughout the World. As a director, he will bring incredible value to the Sustainability Management Association's mission of providing certification in sustainability management and reaching professionals across the world to engage with others that are experts in the field," says Angela Casler, Executive Director. "We sincerely appreciate Rex's willingness to serve as a director and will certainly benefit from his judgment, experience, and guidance."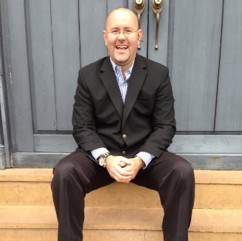 "Mr. Hayes's wealth of experience in smart usage of water resources has immediately enhanced SMA's strategic direction in our fifth-year of operations," says Brandon Morton, President, Board of Directors, Sustainability Management Association. "We welcome Rex to join our passionate professionals in making a positive difference."
Rex is a member of The American Rainwater Catchment Systems Association (ARCSA), Boy Scouts of America BSA, The United States Green Building Council (USGBC), Chamber of Commerce, and Texas Rainwater Catchment Association. Rex has his BSBA in International Economics and Volunteers with Habitat for Humanity as well as Leader in Boy Scouts of America.
The Sustainability Management Association is a nonprofit 501c6 organization whose mission it is to provide professionals with the knowledge, skills, and abilities to manage for economic, environmental, and societal performance. SMA's membership is open to anyone proudly managing for sustainability. Contact us at www.sustainabilityma.org