Sustainability Management Association Welcomes Kevin Cochran to the Board of Directors
Sustainability Management Association Welcomes Kevin Cochran to the Board of Directors
Chico, Calif. -- SMA announced today that it has appointed Kevin Cochran to the Board of Directors, effective immediately. Mr. Cochran will serve as a director.
"Kevin's experience as a Chief Operations Officer makes him a perfect fit as a director. As the Chief Operations Officer and Co-Founder of GreenTraks, he is providing new opportunities for clients to learn and engage in sustainability management assessment, project metrics, and sustainability reporting. As a director, he will bring incredible value to the Sustainability Management Association's mission of providing certification in sustainability management and reaching professionals across the world to engage with others that are experts in the field," says Angela Casler, Executive Director. "We sincerely appreciate Kevin's willingness to serve as a director and will certainly benefit from his judgment, experience, and guidance."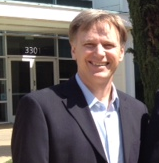 "Mr. Cochran's wealth of experience in energy, waste, and GHG metrics with GreenTraks has immediately enhanced SMA's strategic direction in our fifth-year of operations," says Brandon Morton, President, Board of Directors, Sustainability Management Association. "We welcome Kevin to join our passionate professionals in making a positive difference."
Kevin is a Sustainability Management Certified Professional (SMCP) with an MBA degree from the Merage School of Business at UC Irvine and has further graduate training at the University of Leuven, Belgium and Harvard University.
The Sustainability Management Association is a nonprofit 501c6 organization whose mission it is to provide professionals with the knowledge, skills, and abilities to manage for economic, environmental, and societal performance. SMA's membership is open to anyone proudly managing for sustainability. Contact us at www.sustainabilityma.org