Are You Using the Right Sustainability Dashboard Views?
Defining project initiatives, building reports, and proving the results of your sustainability initiatives are critical, yet daunting tasks. The secret to streamlining these tasks starts with accurate data and robust sustainability dashboard views.
In this webinar, Urjanet, UL EHS Sustainability, and the Sustainability Management Association will:
• Show you the top six best dashboard views to drive sustainability results
• Teach you to empower your programs with data and dashboards
• Provide best practices on building dashboards for your needs
Register here to receive a dial in code. 
Speakers:
Tim Porter: Urjanet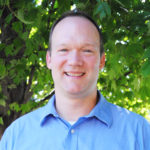 Tim Porter has over 20 years of experience in sales and business development, specializing in technology and software. In his most recent position, Tim serves as Urjanet's global OEM & Partner Sales Director, managing a team responsible for building relationships with partners and expanding Urjanet into international markets.

Ellen Shieh: UL EHS Sustainability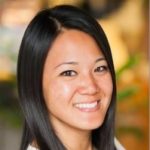 Ellen is an inquisitive consultant and strategic thinker. She joined UL in 2014 as part of the cr360 Sustainability Software team. She is responsible for the delivery of Advisory Services and contributing to the development of UL's ESG strategy.