Date: January 12, 2018
Time: 10:00 a.m. – 11:00 a.m. PDT 
Location: Gotomeeting.com link below RSVP
Join this webinar to learn and share how to strategically manage sustainability in multiple facilities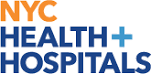 with complex energy systems, water management, and hazardous waste streams all while serving diverse stakeholder needs. NYC Health + Hospitals Director of Energy Management and Sustainability Division in the office of Facilities Development, Cyril Toussaint, will share New York City's strategic priorities and how sustainability can be managed in the healthcare industry.
No matter how complex your industry is, sustainable solutions and practices can always be implemented. Join this webinar to learn and share solutions on how to manage sustainability within multi-facility settings in a complex urban environment.
Join the meeting here:
NYC Health + Hospitals – Transforming Leadership Sustainability Management Webinar
Fri, Jan 12, 2018 10:00 AM – 11:00 AM PST
Please join my meeting from your computer, tablet or smartphone.
https://global.gotomeeting.com/join/687749621
You can also dial in using your phone.
United States: +1 (646) 749-3131
Access Code: 687-749-621
RSVP here.
About NYC Health + Hospitals
NYC Health + Hospitals is the nation's largest public healthcare system, treating 1.4 million New Yorkers every year and providing over 70 different locations. New York Health + Hospitals is determined to empower the people in their community to embrace the healthiest of lives.
NYC Health + Hospitals has realized the importance of giving back to the environment. Over the years, they have placed policies on energy efficiency and conservation. Under Mr. Toussaint's leadership, NYC Health + Hospitals reported a reduction in energy consumption of more than 10 percent system-wide in FY 2016. Price reductions in the cost of fuel and decreased usage combined to produce $21 million in savings for the organization.
An important benefit to the reduction in energy consumption is an accompanying decrease in greenhouse gas emissions. By doing this, NYC Health + Hospitals incurred large savings and also reduced greenhouse gas emissions by 26.41% between the years of 2007 and 2017. They are on track to meet their emissions goal of 80% reduction by 2050.
About the Speaker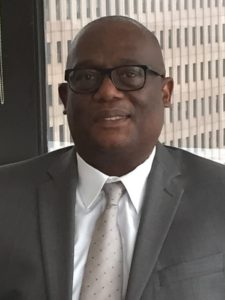 Cyril Toussaint currently heads the Energy Management and Sustainability Division in the Office of Facilities Development at NYC Health + Hospitals (NYC H+H). NYC Health + Hospitals is the largest integrated municipal healthcare system in the United States. NYC H+H is a network of eleven (11) hospitals, trauma centers, neighborhood health centers, nursing homes, and post-acute care centers, totaling over 21 million square feet.
Mr. Toussaint is spearheading the implementation and improvement of numerous energy efficiency and operational processes, aimed at ensuring that the Public Health Care System achieves its Mayoral mandate to reduce Greenhouse Gas (GHG) emissions by 80% by 2050. In September 2017, at the World Energy Engineering Congress in Atlanta, Mr. Toussaint was awarded the Association of Energy Engineer's (AEE) Region I Energy Manager of the Year for 2017.
Mr. Toussaint received a Master's degree in Economics from Fordham University, Rose Hill, and his Bachelor's degree in Economics from the University of Guyana.