Give the Gift of Education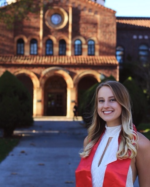 The Sustainability Management Association's certification powers the next generation of change agents who will manage for social responsibility, economic responsibility, and environmental stewardship. Will you please provide a scholarship for low income professionals and students to receive access to critical education?
Certification is a competitive advantage and adds value!
Your donation provides access to education for low income professionals and students to create a worldwide community of sustainable professionals at every level of business.
Students and professionals want to learn how to manage sustainability. Help people achieve their goals to enter an exciting career in sustainability management. 
Worldwide, both the e-book and online certification exam are accessible and affordable. Together we can train professionals to make a difference anywhere in the world. The student certification application is $200 and the professional application fee is $450. Online training videos can be taken or an applicant can self-study the ebook. If you can fully sponsor a member to provide access to the exam, ebook, and training courses that will be ideal.
Thank you for providing access for education to power the next generation of sustainability professionals. You are a change agent that will enhance someone's life and career. 
SMA Foundation is a California 501(c)3 nonprofit organization EIN #82-4036216. All donations are tax-deductible, but please check with your tax advisor for details. 
"My employer values sustainability education to continue to meet our strategic goals."